Welcome to the Future
March 6, 2010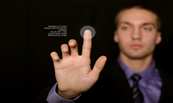 I, Robot
The Mauldin Test
Who Stole My Nanotech?
Water, Water Everywhere, Nor Any Drop to Drink
The Promise of Biotech
DIY-Bio
Random Takeaways
Home Again, Cambridge, and Cincinnati
We are in an era of accelerating change, moving toward a future that will be profoundly different from the past we grew up in. But what will the nature of that change be? What will the future look like? For the last 7 days I have been in an executive program designed by Singularity University (www.singularityu.org) to give some insight into that complex question. We looked at a number of technological fields, lectured by experts assembled to give us some idea as to where current research is and to where it is going. We visited some of the cutting-edge companies here in Silicon Valley.
Just as interesting, I got to visit with 44 of my fellow information seekers from 15 countries and extremely diverse backgrounds, along with a dozen college students, as well as the faculty. The group ranged from very successful entrepreneurs to academics to relatively high-level government workers to starry-eyed young people just starting out. There were a lot more applicants than could be accommodated, and the staff did a good job of choosing a group of people who all "brought something to the table" besides their entry fee of $15,000. The days were typically 14-15 hours, and there was a lot of discussion amongst us on the topics of the day.
This week we depart from my usual letter on finance and economics so I can report on a few of the ideas I came across. Some truly grabbed my interest, some confirmed my thinking, and others quite frankly either disappointed or alarmed me. This will not be my normal narrative, but rather short observations cribbed from my notes and thoughts. As I am on (yet again) a plane to San Antonio for a speech tomorrow morning, there will not be the usual links; and in some cases I must confess I made notes without writing down the name of the speaker. Mea culpa. So, sit back and let me share what has been a great week. (And I suspect that a few of you will be happy that we are ignoring Greece for at least one week!)
Quick note. My Strategic Investment Conference is almost sold out. Details at the end of the letter.
I, Robot
I think the positive surprise takeaway (for me at least) was how far we have advanced in artificial intelligence and especially robotics. Artificial intelligence has been promised to us for decades, and has been a disappointment for so long that I have consigned it to the dustbin of my research. Ditto for robots. I mean, seriously, if the Roomba (a glorified vacuum cleaner) is the best we can do after decades of work,…
To continue reading, subscribe for free.
---
Or login below.