Fingers of Instability
August 25, 2006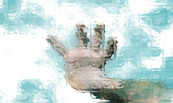 The Slowing Housing Market
How Change Happens
Ubiquity, Complexity Theory, and Sandpiles
We Are Managing Uncertainty
Birthdays, Salsa Lessons, Quattrone, and Stratfor
This week we revisit some ideas on how change occurs. We are in a transition in the world economy, and it sometimes helps to think about how these transitions take place. What is the mechanism for change? Can we see it coming soon enough to avoid the problems and take advantage of them?
But first, a few comments on the housing market. As we all know, this week the news on both new and existing home sales was ugly. And we should remember that the data is from last month, and anecdotal evidence suggests this month will be worse. This is going to put a damper on the economy at large. I have been writing for some time that the US economy is going to slow down or go into recession. How much of an effect will that have on the markets? We will look at two items. The first is a chart from David Rosenberg, North American economist for Merrill Lynch. Quoting:
"The chart below is rather intriguing - the NAHB homebuilders index leads the S&P 500 by 12 months and with a near-80% correlation - a correlation that over time has actually strengthened, owing to the growing influence that the real estate market has exerted on the overall economic and financial landscape over the past five years. In fact, we can trace almost two-percentage points of the 3 1/2% average annual rate in real GDP over that time frame to the boom in housing construction and home prices - the direct impact on homebuilding, the spin-offs to other sectors like real estate services, architecture, engineering, legal, etc and the multiplier impact from the 'wealth effect' on consumer spending, especially on home improvements and household furnishings."
Now, if you go to the period from 1985 to 1986, there is no correlation between the housing market and the stock market. So, bulls can ignore the above chart if they like, saying that the association is a recent thing. But given other indicators of a slowing economy (the yield curve which is becoming more inverted each week, leading economic indicators, etc., all of which I have…
To continue reading, subscribe for free.
---
Or login below.