Housing: Are We at the Bottom?
September 12, 2008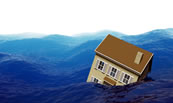 The Headwinds to Growing Your Wealth
The Wealth of Nations
Housing: Are We at the Bottom?
Alt-A is the New Subprime
3.5 Million Unemployed and Counting
La Jolla, South Africa and London
This week we look at the housing market in some detail. When can we expect it to turn around? Part of the problem is that a new wave of foreclosures is coming due, and this time it is not subprime. And that means more problems for the large financial companies. Also, as predicted here, consumer spending is taking a hit as consumers are finding it increasingly difficult to get credit and a deteriorating labor market is dragging down total spending. There are some very interesting details in the data that was released this week. And we take a quick peek at the outlook for inflation. What is in the pipeline, so to speak? It should make for an interesting letter.
But first, it is finally time to make a very special announcement. Readers are aware that we have been asking you to take a survey on your financial and personality profiles. We are grateful for your response. Tiffani said that she has that nervous/excited feeling you get right before a long-anticipated moment that makes your heart race a little faster. In early summer of next year, we will be releasing our first book written together, to be called Eavesdropping on Millionaires.
The data we are getting is simply amazing. I have seen nothing like it. And to make it more than just a book of numbers, over the next few months Tiffani and I will spend countless hours interviewing millionaires about their personal journeys, philosophies, investments, business successes and woes, lessons learned, families and lifestyles. So far, we have had over 1,000 millionaires (net of their homes) volunteer for the interview. This is the fun part! Listening and exchanging life stories with other people has to be one of the most satisfying and connecting joys of our lives. We plan on doing a series of books, so these interviews will go on for the next year, at the very least.
As you know, I consider my readers to be above par in their insightful feedback (supportive or critical) and intelligence. Tiffani agrees; and we want to know, if you could sit in a room with these millionaires and ask anything, what would you would want to ask? Please send any and all suggestions to us at EU@2000wave.com. And I mean anything; no question is too generic or outlandish for us to consider.
Not…
To continue reading, subscribe for free.
---
Or login below.