Smoothing Out Inflation
October 14, 2005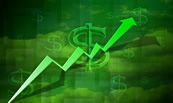 Smoothing Out Inflation
Inflating the Numbers
Greenspan: Onward and Upward
Denver, Detroit, New York and Home Again
How can inflation be so low over the past few years if we see rising energy prices, ever-increasing medical costs and especially the cost of housing rising so dramatically? Today, for the first time we see inflation actually showing the results of rising energy costs, and the number is ugly. But it is not as ugly as it could be. This week we look at how the Consumer Price Index is calculated. Like the making of sausage and laws, it is not pretty. It will make for a fascinating read, I think.
But first, I am compelled to make a comment on the Refco situation. Dennis Gartman has what he calls the cockroach theory. There is never one cockroach. If you see one, there are a lot of them in the walls. Observers have been seeing cockroaches at Refco for a long time. When the whole story comes out, it is not going to look good. How you can hide almost a half a billion in losses when going through a public offering is mind-boggling. Refco has had a long history of problems. Most never make the light of day, but there is one that you might recall.
This is the same firm that hid the transfer of $100,000 to the account of the wife of an obscure governor in Arkansas under the guise of trading cattle futures from information in the Wall Street Journal. The fact that Robert "Red" Bone was the broker for the general counsel of Tyson Foods was just a coincidence, I am sure. Hillary Rodham Clinton was allowed to order 10 cattle futures contracts, normally a $12,000…
To continue reading, subscribe for free.
---
Or login below.