The Mortgage Pig in the Python
August 3, 2007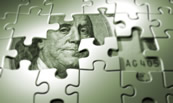 Inflation is Baked into the CPI Numbers
The Mortgage Pig in the Python
Housing Starts Look to Stop
A Few Thoughts on the Recent Credit Crisis
Half of All Hedge Funds Gone?
Golf, Weddings, and Europe
With the economy increasingly looking like it will slow down materially in the last half of the year, there is a drum beat for the Federal Reserve to cut rates. But how likely is a rate cut this year? We take a very different look at inflation to see if there is any room for the Fed to give a boost to the economy. We look over our shoulder at Japan and the yen carry trade and ask a heretical question: does the Fed cutting rates make any difference?
Last Monday, I used an excellent piece by friend and money manager John Hussman for my Outside the Box. Buried at the end in the piece was a throwaway line that really intrigued me and spurred some research:
"If you look carefully at the CPI figures (and tinker with the monthly numbers), you'll also discover that even if the figures average a 2% annual rate in the months ahead, the year-over-year headline CPI inflation rate will be pushing 4% by November. This is already 'baked in the cake.' Since Bernanke is clearly concerned with the inflation expectations of the public, as well as the Fed's credibility, that headline CPI figure may create some complications for cutting rates in the months ahead, unless resource utilization falls out of bed."
Inflation is Baked into the CPI Numbers
That intrigued me. So, I went to the Bureau of Labor Statistics database on the CPI (Consumer Price Index). And John is right. There are some very interesting implications in the numbers. You can see them at http://data.bls.gov/cgi-bin/surveymost.
I reproduce them below, rounding the numbers to the nearest one-tenth. This is the all items CPI or the so-called headline CPI, which includes…
To continue reading, subscribe for free.
---
Or login below.