When Will the Fed Stop?
March 31, 2006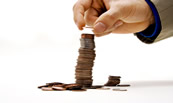 When Will the Fed Stop?
The Potential for Inflation Pressures
Velocity Versus Money Supply
With Higher Leverage, Cost of Capital Rises Above Returns
A Peek Behind the Curtain
Pitching and the Optimism of Youth
This week the US Federal Reserve raised interest rates once again, for the 15th straight time. As everyone knows by now, the press release at the end of the meeting suggests that they will raise rates at the next meeting. But after that? Like children in the back seat of the car on a long trip, the markets keep asking "Are we there yet?" We look at that answer and more as we ponder what goes on in a central banker's mind.
First, let's look at the actual FOMC statement. I think, given the background we will discuss in this week's letter, there are nuances that we can find which will give us a few clues as to future Fed policy. I step out on a limb here, or maybe it is better to stay I remain far out on the limb where I perched myself two years ago. It should make for an interesting letter.
When the Fed statement is released, I typically get a copy within a short time and read it to see if anything is really new or different. Then I put it aside, knowing that early the next morning, Art Cashin, head floor trader for UBS and de facto sheriff at the NYSE (you see him on CNBC every day on Ron Insana's show) will send me a word by word analysis of the Fed statement as compared to the most recent past statement.
Here's a free marketing tip for the powers that be at UBS. Art writes one of the more entertaining, useful, and addictive daily commentaries on the markets anywhere; and I can't for the life of me see why your compliance types at UBS wouldn't consider it something that should be made available for general public consumption. Stick a bunch of disclaimers and legal language in it, throw in an ad for some UBS service…
To continue reading, subscribe for free.
---
Or login below.