The Election, the Presidency, and Foreign Policy
August 2, 2012
The closer we get to the presidential election, the more we are bombarded with facts, opinions, predictions, and the like from both ends of the political spectrum.
One thing I like about this analysis from my friend and geopolitical expert George Friedman is that he starts off with an obvious yet understated fact: you can't believe what presidential candidates say. Not because they are pathological liars, but because they must make promises that, once elected, they cannot keep, given the reality of the office.
Whether or not you buy the idea that presidents have much less power than we think, George's assessment of each candidate in terms of foreign policy is as unbiased and dispassionate as they come – definitely worth some considered thought.
If you like this piece, I suggest you check out George's company, Stratfor. They publish geopolitical analysis, and a subscription to their website and email alerts is one of the best ways to stay smart about what's going on in the world and how it might affect your investment portfolio. <<Click here to access a special discount on a 1-year subscription>>, plus get a complimentary copy of George's bestselling book, The Next Decade.
Your thinking the presidency still matters analyst,
John Mauldin, Editor
Outside the Box
subscribers@mauldineconomics.com
Get John Mauldin's Over My Shoulder
"Must See" Research Directly from John Mauldin to You
Be the best-informed person in the room with your very own risk-free trial of Over My Shoulder. Join John Mauldin's private readers' circle, today.
---

The Election, the Presidency and Foreign Policy
July 31, 2012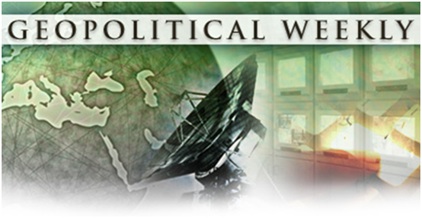 The American presidency is designed to disappoint. Each candidate must promise things that are beyond his power to deliver. No candidate could expect to be elected by emphasizing how little power the office actually has and how voters should therefore expect little from him. So candidates promise great, transformative programs.…
To continue reading, subscribe for free.
---
Or login below.