Forecast 2005: The See-Saw Economy
January 7, 2005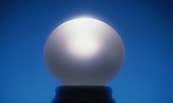 Forecast 2005: The See-Saw Economy
The Dollar: Same Song, Fourth Verse
I've Got a Secret - Fed Style
Stocks: A Year of Disappointment
Gold and Commodities
One Last Thought on the Trade Deficit
My Personal 2005 Forecast
Once again it's time for me to demonstrate the foolhardy part of my nature by putting to electronic pen my forecast for 2005. I spend more research time on this one letter than on any four or five combined, simply reading hundreds of pages of research, looking at mountains of data all in an effort to try and catch the gist of the markets. It is a daunting task, but one to which I actually look forward, as it challenges the mind like few other endeavors.
If I go into as much detail as I usually do on each topic, there is the potential for this e-letter to be much too long. Therefore I will try and take the larger picture, make specific and shorter predictions and save the details and the arguments for later issues. Let's begin by quickly reviewing how we did last year.
Each year as I sit down for my forecasts, I try to focus on what the main macro- economic forces are and how they will affect the markets and our investments. In 2001 it was the coming recession; in 2002 it was a weak recovery and the beginning of the Muddle Through Economy; in 2003 it was Surprise and Transition. When I looked back last January on my 2003 predictions, I decided that "All…
To continue reading, subscribe for free.
---
Or login below.