Real Estate and the Post-Crash Economy
December 29, 2006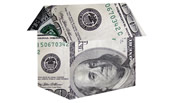 Real Estate and the Post-Crash Economy
The Backwards Cycle
The Economy Drives Real Estate, or Vice Versa?
Where the Real Money is: Consumer Spending
Slowing Housing Market and the Economy
Happy New Year
I am taking some time off from writing over the holidays, but good friend Barry Ritholtz offered to write this week's letter. It is a very thought-provoking piece on the importance of what he calls the "real estate industrial complex" to the economy. Loaded with charts and statistics, it is the type of work I have come to expect from Barry over the years. Barry is Chief Market Strategist for Ritholtz Research and Analytics in New York.
I will be doing my annual forecast issue for next week's letter, and this piece by Barry is a good set-up. But before turning you over to Barry's capable hands, let me wish you and yours a very Happy and Prosperous New Year. I want to thank you for letting me come into your life with my weekly musings, and sincere note of appreciation for all the comments and kind words.
Real Estate and the Post-Crash Economy
By Barry Ritholtz
The Housing boom and bust have been page-one news for what seems like years now. Is there anyone left in the country who doesn't know about the huge run up in home prices during 2002-06, and the subsequent "correction?"
My guess is no one. What most people may not be aware of, however, is just how unusual residential real estate…
To continue reading, subscribe for free.
---
Or login below.