Some Additional Firming?
October 13, 2006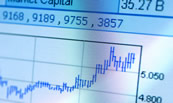 "Some Additional Firming May Yet Be Necessary"
Consumer Spending Weakens, Or Did It?
The Best Economic Activity Indicator of All
Truth in Lending, Home Style
More Than a Roof Over Your Head
New Orleans, A Special Offer, and More
Are we in for a soft or a hard landing? Did retail sales slow, as the data suggest, or is the underlying data quite bullish? We will look at the arguments, and then look at the most reliable of all economic indicators to see if we can get an idea as to which view is right.
But first, I want to announce a new addition to my free information services. In addition to this letter, I send out a free newsletter every Monday evening called Outside the Box, where I feature the work of another analyst or writer, often looking for thought-provoking views which disagree with my own. Yesterday, I sent you a special Outside the Box highlighting an essay by George Friedman of Stratfor on the problem the US faces because of our military being stretched.
I see about 3-4 Stratfor letters each day, with thoughtful analysis and up-to-the-date lists of major geopolitical events. I am very pleased to announce that George is going to let me choose one of these essays every two weeks to send to you. You can of course opt out if you like, but I really think you are going to like the additional insight and information. I find the work they do to be of the highest quality and quite useful as I think about how everything "fits" together in a rapidly changing world.
If you missed it, you can click on the following link and read the essay from yesterday. http://www.2000wave.com/otb.asp?otbid=401
"Some Additional Firming May Yet Be Necessary"
Yet another Fed official tells us that inflation is not yet dead and the Fed is not ready to move to an easing stance. Chicago Fed President Michael Moskow said that there is still "substantial inflation risk" to the economy. He could not have…
To continue reading, subscribe for free.
---
Or login below.