That Permanently High Plateau
October 20, 2006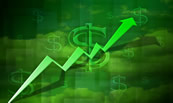 Cycles Are About Valuation and Not Price
Analysts Project Earnings to Fall
The Evidence for Investor Overreaction
That Permanently High Plateau
Birthdays and What are the Odds?
"Stock prices have reached what looks like a permanently high plateau. I do not feel there will be soon if ever a 50 or 60 point break from present levels, such as they have predicted. I expect to see the stock market a good deal higher within a few months." - Dr. Irving Fisher, Professor of Economics at Yale University, one of the most important US economists of his day, speaking on October 17, 1929, a few weeks before the Great Crash.
"What," more than a few readers ask, "do you think of the new highs on the Dow? Don't you have to admit we are not in a secular bear market? Can't you just enjoy the new bull?" If it were a matter of just admitting I'm wrong, that would be the easy part. I have been wrong lots of times and will be wrong again. But the data keeps telling me that there is more to the story. This week we look at earnings and investor expectations. In the man bites dog category, we visit with a very mainstream analyst who says earnings will fall next year. But companies are going to trumpet much higher earnings. There is a coming dissonance that suggests a problem in future valuations.
Cycles Are About Valuation and Not Price
First, let's define what I mean by secular bull and bear markets. I think that looking at secular market cycles in terms of price is not the most useful. In Bull's-Eye Investing, I spent the first part of the book making the case that one should look at cycles in terms of valuation. To understand this, let's look at some of the charts from the…
To continue reading, subscribe for free.
---
Or login below.