The Best of Times
October 23, 2009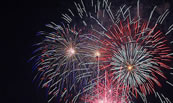 It's The Best of Times
The Elements of Deflation
It's More Than Half Full
Argentina, Brazil, and Uruguay
What's a Fed to do? We get talk about tightening and taking away the easy credit, but we got the fourth largest monetization on record last week. This week we examine the elements of deflation, look at some banking statistics that are not optimistic, and then I write a reply to my great friend Bill Bonner about why it's the best of times to be young. I think you will get a few thought-provoking ideas here and there.
But before we get to the main letter, I want to recommend a book to you. I am on a 17-day, 12-city speaking tour. It is rather brutal, but I did it to myself. However, one of the upsides of traveling is that I get quiet time on airplanes to read books. I am working my way through a very large stack of books on my desk. One that caught my eye - and I'm glad it did - is a book by Tom Hayes called Jump Point: How Network Culture is Revolutionizing Business. Hayes writes about how we are getting ready to experience a cultural change every bit as profound as the Industrial Revolution. He argues that as the 3 billionth person gets online sometime in 2011, it will shift the dynamic of how we interact as businesses and consumers. We get to 5 billion by 2015. The mind boggles.
Clearly, it is already changing things, and I am not sure if I buy Hayes' thesis that 3 billion is a magical number, though it is great marketing. That being said, I found something on almost every page that I underlined or highlighted. This book made me think about the future in ways that my kids already get but Dad doesn't.
I like to read books about "important stuff" by people who have done a lot of thinking about their subjects, and who can write easily and fluidly and communicate their thoughts without weighing me down with unnecessary verbiage. Hayes has done that. (I am sure some of you, my patient readers, wish I could be better at that!)
No long review here. Go to Amazon and read the reviews. One writer wrote: "I gave the book 5 stars not because it was perfect -- I think Hayes's enthusiasm sometimes makes him jump to conclusions - but because there are so many ideas and observations here that it would take ages to put something like this together from other sources."
I agree. If you are in business, any business, you need to read this.…
To continue reading, subscribe for free.
---
Or login below.