The Slow Motion Recession Re-visited
June 27, 2008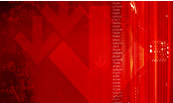 The Slow Motion Recession Revisited
Inflation, Deflation and Stagflation
An Update on Myanmar
New York
"We appear to be entering a period of serious stagflation with sharply rising expected and actual inflation combined with large downside risks to growth and employment."
"I would argue that what we are seeing is an acceleration of expected consumer price inflation in the context of a sharp expansion in global liquidity. It is hardly surprising that the prices of those commodities, such as oil, for which the short-run price elasticities of supply and demand are low move upwards strongly when there is a rise in expected general inflation. The oil market is a very convenient vehicle to speculate on expectations of higher levels of general price inflation. Hence my view is that the 40% jump in oil prices that has occurred over the past few months - roughly the period during which financial conditions have been loosened sharply - is a reflection of the expectation of either an acceleration of global inflation, or a depreciation of the US dollar, or some combination of the two."
- Malcolm D Knight, General Manager, Bank for International Settlements
It was only five years ago that the central bankers of the world, and especially the Fed, was worried about deflation. Ben Bernanke was introduced to the world at large with his famous helicopter speech about how the Fed could deal with a deflationary environment. Who would have thought that what passed as humor to a group of economists would be taken so seriously by the rest of the world?
Today the worry on the mind of investors and central bankers is inflation. It is causing havoc with the markets. In this week's letter, we look at whether we should be worried about inflation, take a mid-year check on the economy, muse on the malaise in the stock market and offer a very contrarian possibility for a positive shock to the world. It should make for a thought-provoking letter.
But first, a very quick three paragraph commercial. In the current market environment, there are managers who have not done well and then there are money managers who have done very well. My partners would be happy to show you some of the managers they have on their platforms that we think are appropriate for the current environment. If you are an accredited investor (basically a net worth over $1.5 million) and would like to…
To continue reading, subscribe for free.
---
Or login below.