The Threat to Muddle Through
March 20, 2010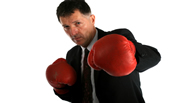 O Canada
The Threat to Muddle Through
Back to 1971
The fault, dear Brutus, is not in our stars
GDP = C + I + G + Net Exports
An Optimistic New Venture, San Diego, and New York
If the Chinese allowed the renminbi to rise, would that make the USA better off? That is the contention of a cabal of critics from Senators to Nobel laureates. Paul Krugman wants to see a 25% tariff on Chinese goods. Today we examine that idea, and look at the real problems that we face. If only it were so easy. The numbers just don't add up. The fault, dear Brutus...
But first, and quickly, and in keeping with the spirit of the recent Olympics in Canada, I want to let my Canadian readers know that I am excited to announce a new Canadian partner, Nicola Wealth Management, based in Vancouver. Why Nicola Wealth Management? I have spent some time getting to know them and have come to have a great deal of trust in and respect for John Nicola (President) and his team. In my opinion, they are one of the premier wealth management firms in Canada. Further, they are as committed to helping you find high-quality investments, including absolute-return strategies, as I am.
If you are from Canada, get started now by going to www.accreditedinvestor.ws and signing up, and I will make sure one of the team at Nicola Wealth Management will call and qualify you to receive our Accredited Investor Communications.
And of course, if you are in the US, Latin America, Europe, or South Africa, and if you are an accredited investor (basically a net worth of $1 million or more), you can go to that link and I will have one of my partners in those areas contact you about the various absolute-return strategy funds that are available to you. (In this regard, I am president of and a registered representative of Millennium Wave Securities, LLC, member FINRA.)
O Canada
The Threat to Muddle Through
I have pretty well laid out over the past decade that I think the US will Muddle Through what promises to be a period of below-trend growth and a long-term secular bear market. It will not be pleasant or fun - there will be a lot of pain - but we will get through the coming crisis (note: I think the Big One is still in our future).…
To continue reading, subscribe for free.
---
Or login below.