When Bubbles Collide
June 6, 2008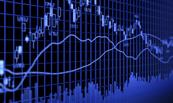 When Bubbles Collide
Unemployment Jumps to 5.5%, On Its Way to 6%
What the Tax Numbers Show
What's Up With Oil?
America on a Diet
Montreal, a New Book, and a Wedding
I remember in the summer of 2006 I would face my blank computer screen on a Friday and wonder, what I could write about? The media was all Goldilocks, all the time. Today, there is such a target-rich environment. I could probably write three letters a week, there is so much happening that is worthy of our attention. The problem today is trying to decide what not to write about, which means I get emails from readers wondering why I don't mention their areas of particular interest. But at eight pages, I just have to stop. You need a break!
Today, we have to look at the unemployment numbers, and the connection between the credit crisis and the rise in oil of about $16 dollars a barrel in just two days! If there is still room, the dollar is certainly being pushed and pulled by central bankers, who are also worried about inflation. And I doubt we will have room to cover what is a very important rise in inflation in Asia. It is all connected. (And you HAVE to look at the picture of my daughter and associate Tiffani at the end of the letter. Too much fun!)
But first, a quick note. I will be in Las Vegas July 10-12 for the annual Freedom Fest Conference, where I will speak several times, and the line-up of speakers is as strong as for any conference I have ever been to: Denish D'Souza will debate Christopher Hitchens; and Steve Forbes, Ron Paul, Stephen Moore (Wall Street Journal), Charles Murray, George Gilder, John Goodman, and about 100 other speakers, each impressive in their own right, will be there, as will 1,500 freedom-loving attendees. You can go to http://www.freedomfest.com/promo.htm and click on the list of speakers to register. Mark Skousen is the driving force behind the conference, and he does it right. I hope to see you there.
Unemployment Jumps to 5.5%, On Its Way to 6%
The headline number said the US lost 49,000 jobs in May, somewhat fewer than expected. The details were much uglier. It is no surprise that construction saw losses of 34,000, but "goods production" also saw a drop of 57,000 and manufacturing was down 26,000. What was up? Health care (34,000), bars and restaurants (11,000), and government added 17,000 (though, as Phillippa Dunne and Doug Henwood of…
To continue reading, subscribe for free.
---
Or login below.