When Will the Housing Market Bottom?
December 8, 2006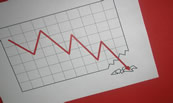 Just One Thing for Christmas
Houses for Sale That Don't Exist in the Statistics
When Will the Housing Market Bottom?
Housing Sales Likely to Slow Some More
Will the Dollar Continue to Fall?
The Three Irish Tenors
"When," I am asked frequently, "will we see a bottom in the housing market?" This week we look back at what past housing recessions have looked like to see if we can find a bottom anywhere soon. And could things be different this time? (Maybe.) We look at the government statistic on the number of houses for sale and find that it doesn't count all homes that are for sale. (I know it will shock most readers that government statistics might not be 100% accurate.)
All this and more, as we muse upon magazine covers and the markets and why the Irish can steal our hearts. It should make for an interesting letter, but first:
My most recent (and best-selling!) book, Just One Thing , is now out in paperback. It will make a great present for a friend or client, and works for both the seasoned professional and the new investor just starting out.
Just One Thing for Christmas
For those new to this letter, Just One Thing is my latest book and features the writing of 11 of my friends (and your humble analyst) writing about the one thing we have found most important in our careers. You won't find stock tips or the latest how-to turn a thousand into a million in five easy lessons, but you will get solid philosophical grounding on the…
To continue reading, subscribe for free.
---
Or login below.