Crisis Actors and a Reichstag Fire
July 27, 2016
This week your Outside the Box is from my friend Ben Hunt, who writes his letter under the title Epsilon Theory. This edition is a little darker than usual, and certainly more of a think piece. A central argument that Ben makes in Epsilon Theory is that it is Narrative that is the driver of politics, economics, and social interaction generally. The Narrative is what we all (mostly) believe and act upon. Investors generally believe that quantitative easing is going to result in a rising stock market, so they act as if another round of QE and continued low or negative rates are good for the equity markets; and thus the game goes on.
Ben wraps his discussion of narrative in game theory, at which he is something of an academic expert. And this week he talks about "crisis actors," those people who use Narrative to suggest to the masses (that would be us) outcomes they think are positive. But of course, the crisis actors have both good intentions and bad ones. And ultimately their intentions don't matter so much as the creation and maintenance of the Narrative to which we all adapt and continue to support … until that Narrative breaks, sometimes very profoundly and abruptly. Or at other times a Narrative might just fade away with the shifting social seasons.
A key point Ben makes is that to fight the Narrative can be self-destructive. Fighting the Fed just because you think what it is doing is wrong doesn't make any sense from a personal game theory perspective: the purpose of playing the game is to make sure that you get the most possible benefit.
But at the same time, we must try to understand the power of the Narrative and how it works and to have some discernment as to when the Narrative might no longer work, and move to the sidelines. Or possibly even figure out how to make the Sturm und Drang of the Narrative actually work in our favor.
Ben likes to start his letters off with a bunch of obscure quotes. (I often do as well, but he uses far more quotes and interesting ones, too – I have no idea where he comes up with some of this stuff, but it's a fun few pages). The real work starts on about the fourth page of this essay. I think you'll find Ben's letter to be very interesting.
Rather than add any personal comments, I think I'll go ahead and hit the send button and let you go straight to Ben's essay. Have a great week.
Seeing Narratives everywhere he looks analyst,
John Mauldin, Editor
Outside the Box
subscribers@mauldineconomics.com
Get John Mauldin's Over My Shoulder
"Must See" Research Directly from John Mauldin to You
Be the best-informed person in the room with your very own risk-free trial of Over My Shoulder. Join John Mauldin's private readers' circle, today.
---
Crisis Actors and a Reichstag Fire
Ben Hunt, Ph.D.
Epsilon Theory, July 26, 2016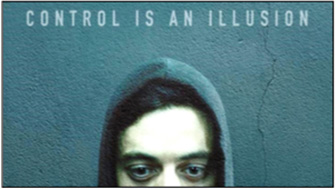 Man in Bar: Tomorrow, I'm gonna be a hero.
Gideon: I'm sorry?
Man in Bar: You may just be a patsy, but you're an important one. In fact, I don't think I've ever met a bigger crisis actor than you before. ... This is…
To continue reading, subscribe for free.
---
Or login below.