Another Finger of Instability
October 2, 2009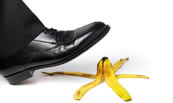 Fingers of Instability
Ubiquity, Complexity Theory, and Sandpiles
Stability Leads to Instability
A Stable Disequilibrium
3 Billion and Counting
The Texas Senate Race - A Game Changer
60 Years and Counting
"To trace something unknown back to something known is alleviating, soothing, gratifying and gives moreover a feeling of power. Danger, disquiet, anxiety attend the unknown - the first instinct is to eliminate these distressing states. First principle: any explanation is better than none... The cause-creating drive is thus conditioned and excited by the feeling of fear ..." Friedrich Nietzsche
This weekend I turn 60 and have been a little more introspective than usual. I am often told that the letter I wrote well over three years ago on ubiquity and complexity theory and the future of the economy was the best letter I have ever done. I went back to read it, and it has aged well. I basically outlined how a financial crisis would unfold, and now it has.
On reflection, I think that there are perhaps other, even larger, events in our future than the recent credit crisis and recession; yet, just as in 2006, there is a great deal of complacency. But as we will see, there are fingers of instability building up that have the potential to create large disruptions, both positive and negative, in our future. And for the political junkies in the room, I offer a brief insight into what may be one of the more intriguing behind-the-scenes developments in recent years. Now, to the letter.
"Any explanation is better than none." - Nietzsche
And the simpler the explanation, it seems in the investment game, the better. "The markets went up because oil went down," we are told (except that when oil went up, then there was another reason for the movement of the markets). But we all intuitively know that things are far more complicated than that. However, as Nietzsche noted, dealing with the unknown can be disturbing, so we…
To continue reading, subscribe for free.
---
Or login below.