The Last Time This Pattern Emerged, This Happened
September 26, 2016
Dear This Week in Geopolitics reader,
Today marked the premier of our Crisis & Chaos: Are We Moving Toward WWIII? documentary. If you did not get the chance to watch, you can do so right here, right now.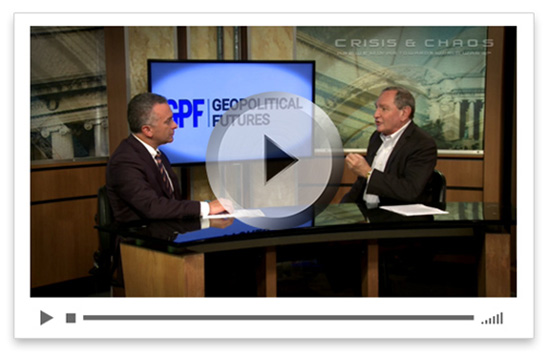 In this behind-the-headlines presentation, you'll hear about:
✔ How the unwitting mainstream media are used by global powers to broadcast propaganda.
✔ Why the United States must break the habit of a century and develop a new foreign policy.
✔ Why the commonly held opinion that ISIS is getting weaker is false.
✔ Under which circumstances the United States could be forced to get involved in a boots-on-the-ground conflict.
✔ Why Russian President Vladimir Putin wants to be seen as a monster… and why Russia is fighting for its life.
✔ How the European Union is made up of fair-weather friends—and why it is self-destructing.
✔ Why Germany is one of the EU's biggest problems, not its savior.
✔ How Chinese Premier Xi Jinping is cracking down on any hint of opposition because he's haunted by the actions of Mao Zedong.
Take a few minutes to check it out. We'll return next week with a full issue of This Week in Geopolitics!


George Friedman